An explicitly strong team!
A team of technicians and business experts who design, build and develop the best for all our customers together.
The technical team of Falcon Engineers consists of senior structural engineers, design engineers and draftsmen. Our (senior) structural engineers are also qualified to work with all kinds of calculation modules.

Guarantees of Falcon Engineers
We are always interested in new projects, please do not hesitate to contact us to discuss your project. An obligation-free consultation can answer many of your questions.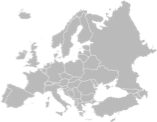 VPPS (Vertical Pipe Pushing System) is a system where existing….

It concerns a system in which three components that have to be assembled…

In order to carry out maintenance on oil platforms….